Let the marketing begin…
RepZio is excited to announce our new Discount Codes feature in your B2B Direct admin. Custom discount codes open the door to better eCommerce analytics and will give you a glimpse into what marketing approaches work and which ones simply do not. Use your new codes in email campaigns or magazine articles and then measure your results with custom codes. Finally, your eCommerce marketing is now easy and measurable!
Simple Set-Up
To start promoting today...login to yourB2B Directadmin and go to the Payments Settings page.
STEP 1:

Create a short simple code (ex. SALE, FREESHIP, 50OFF) in ALL CAPS with no spaces.

STEP 2:

Choose a discount amount type (Percentage or Dollar).

STEP 3:

Select the start and end dates for the promotion.
STEP 4: Option to offer Free Shipping in addition as well.
STEP 5: Choose whether the code is valid for single or multi-use.

FINAL STEP:

Click the "Add Discount" button to save!
---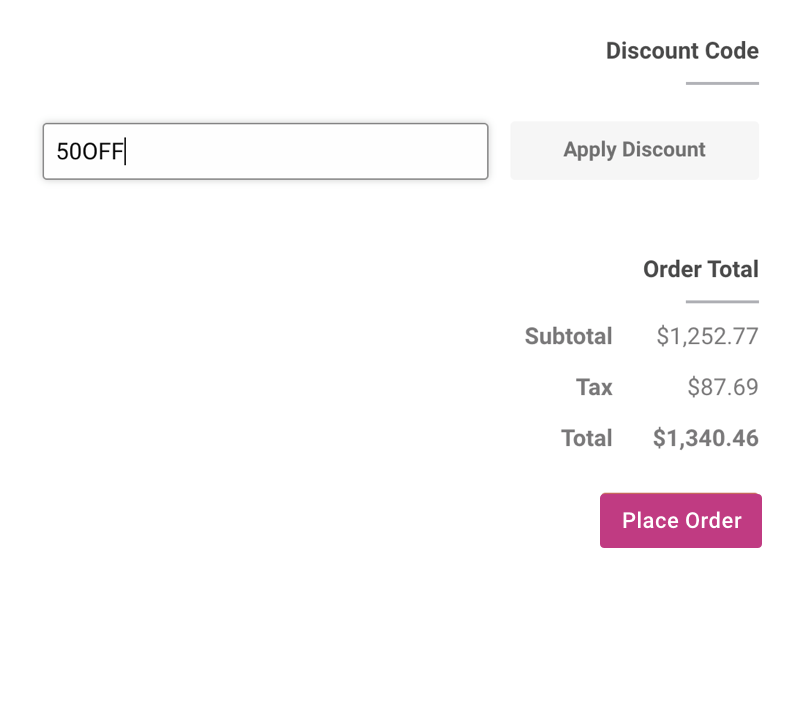 Once a Discount Code has been created and is active, it's easy for your customers to enter a Discount Code at the time of checkout.